Raising Awareness for the Signs, Symptoms and early Detection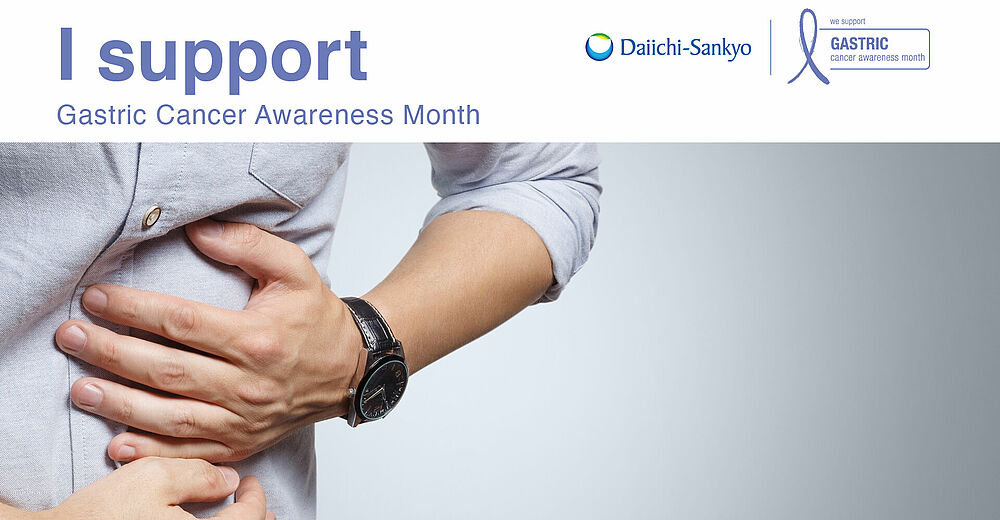 Apart from being Lung Cancer Awareness Month, November is dedicated to raising awareness on Gastric Cancer. People living with gastric cancer often don't realize it since the disease can progress without obvious symptoms. Join us in raising awareness - to saves lives! Here is some information about gastric cancer that you should know1:
Gastric cancer occurs when cells in the stomach become abnormal and multiply. These cells may invade the stomach wall or spread to nearby tissues or organs. Early detection is key!
There are different types of gastric cancer. Some are caused by Hereditary Diffuse Gastric Cancer (HDGC), an inherited cancer syndrome that leads to an increased risk for both diffuse gastric cancer and lobular breast cancer.
Some of the factors that may increase the risk for the development of #GastricCancer include age, gender, ethnicity, smoking, family history or diet.
Early stage #StomachCancer rarely causes symptoms, making early detection very difficult. Symptoms can include indigestion, abdominal pain or discomfort. If you experience these symptoms, consult a doctor who will best determine the cause.
Increasing the intake of fresh fruit and vegetables and reducing the intake of processed or smoked meat has been shown to be beneficial against gastric cancer.
Gastric cancer is treated with surgery, chemotherapy, radiation, or a combination of these. Surgical options depend on the extent of cancer within the stomach and include partial or total gastrectomy.
Our Commitment to Patients
We are deeply committed to transforming the lives of people living with gastric cancer because we want to enable patients – whether they are a partner, a parent, or a friend – to experience moments in life that matter. Therefore, are deeply committed to raise awareness for the signs and symptoms as well as the importance of early detection. Follow us on LinkedIn and Twitter throughout the month as we continue to support the awareness campaign of Digestive Cancer Europe.