Our company culture at Daiichi Sankyo – mission and vision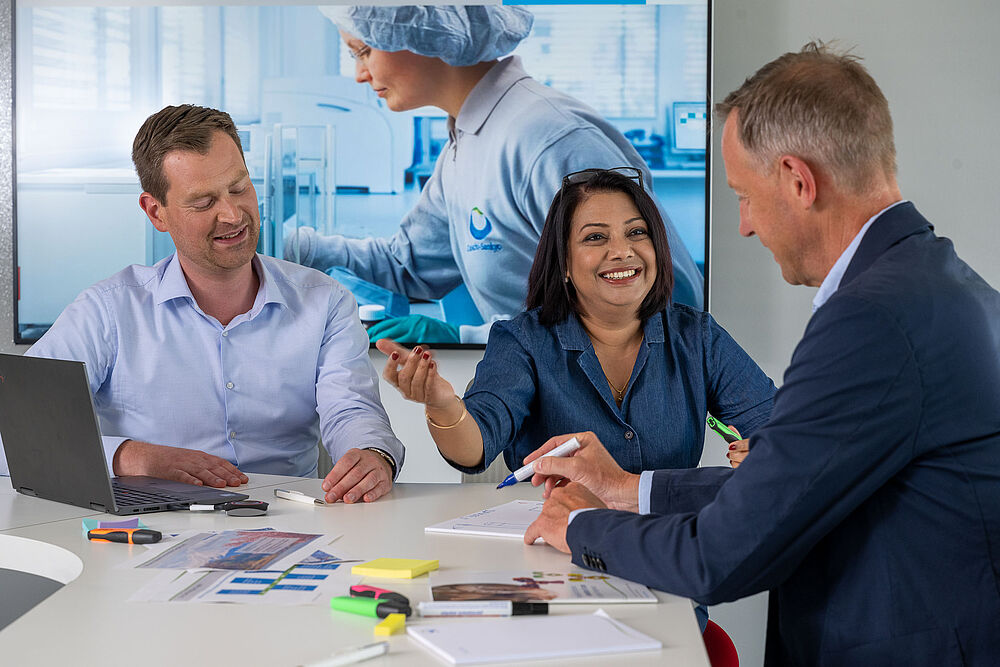 Our employees are a key factor to our success. We create a workplace culture where all employees can maximize their potential. Consequently, our One DS Culture gives our employees opportunities to learn, grow and develop and thus effectively contribute to our success.
We have laid out in our purpose, mission and vision what our company stands for and our aspirations for the future.



Our 3 Core Behaviors describe how we work together at Daiichi Sankyo globally and thus support our global culture:
Be Inclusive & Embrace Diversity
Collaborate & Trust
Develop & Grow
Our Core Values at Daiichi Sankyo are the guiding principle of everything we do and are an important aspect of our company culture:
Innovation
We are committed to introducing new ideas, methods, or inventions.
Integrity
We value the quality of being honest and of always having high moral principles.
Accountability
We take responsibility for the effects of your actions and are willing to explain or be criticized for them.
Inclusion & diversity at Daiichi Sankyo

Be Inclusive & Embrace Diversity is one of our global Core Behaviors and a key principle laid out in our Global I&D Statement. We value people for who they are as individuals and welcome diverse perspectives in our work, which enables us to achieve more. Promoting gender parity is one focus here and it is our global target to have 30% women in senior management positions by 2025.
At Daiichi Sankyo in Europe, we actively foster Inclusion & Diversity by various initiatives:
E-learnings train our employees on the key issues of I&D such as unconscious bias
We have regular awareness talks on various I&D topics.
We are a global corporate partner of the Healthcare Businesswomen's Association (HBA) and a founding member of the HBA's Bavaria branch and organise regular events together.
Our employee group "Women@DSE" regularly organises networking events within the company.
Our I&D efforts are an integral part of our company culture at Daiichi Sankyo. We understand that creating a truly inclusive and diverse workplace requires a continuous and sustained effort and a culture that supports these values. Our employees are encouraged to participate in I&D initiatives, provide feedback and suggestions on how to improve, and be active ambassadors of I&D within the company. Through these efforts, we hope to foster a positive and inclusive company culture and work environment where everyone feels valued, respected, and heard. This not only benefits our employees but also drives innovation and creativity and helps us to better serve our customers and communities.