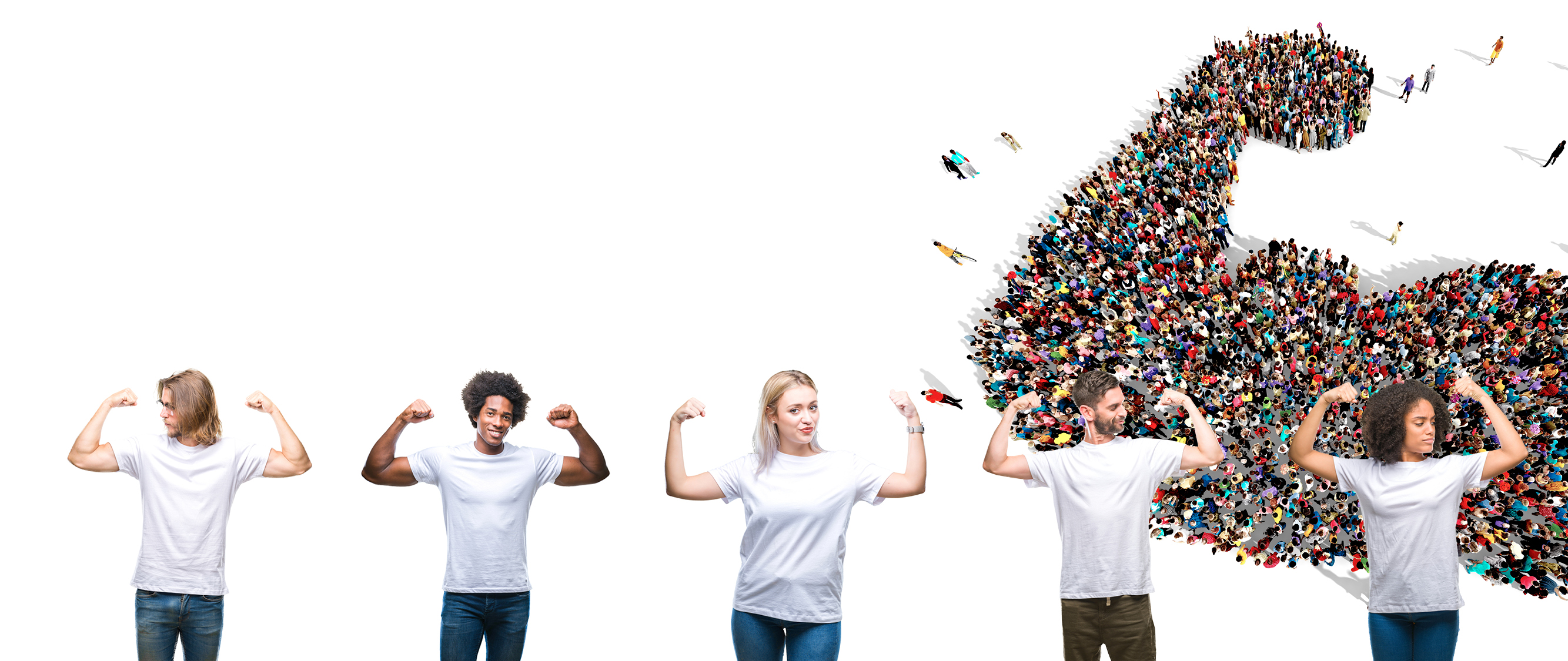 Raise awareness with a #StrongArmSelfie!
March is Colorectal Cancer Awareness Month (CCAM). Every year, 500.000 citizens in Europe are diagnosed with colorectal cancer (CRC) and 250.000 of them die. Patients who are diagnosed early (stage I), have a 90% chance of survival as compared to only 10% when diagnosed in stage IV.*
Throughout the month Daiichi Sankyo will join longtime partners Fight Colorectal Cancer (Fight CRC), the Colorectal Cancer Alliance (CCA) and Digestive Cancers Europe (DiCE), along with others in the global colorectal cancer community, to raise awareness of risk factors and encourage improved access to screenings, research and innovative treatment options for colorectal cancer.
Fight CRC's community of advocates have adopted the "strong arm" as a way to show we fight relentlessly against colorectal cancer and will not back down until there's a cure.
One way YOU can help this CCAM is by joining Fight CRC's long-running Strong Arm Selfie campaign. It's as easy as 1-2-3!
Take a photo of yourself flexing your arm.
Share to social media using the hashtag #StrongArmSelfie to help raise awareness.
For each post,

$1 is donated to the fight against colorectal cancer.
#StrongArmSelfie Tips
Tag @FightCRC in the post!

Post pictures on BOTH Twitter & Instagram! (It's $1 PER POST!)

On Instagram, make sure to use the hashtag in the caption for your picture (not only in the comments).

If you're posting because someone tagged you, or in honor of someone, tag them. And keep it going!



Take a #StrongArmSelfie any time, but especially in March!