Coming Together to Inspire Change on World Cancer Day and Beyond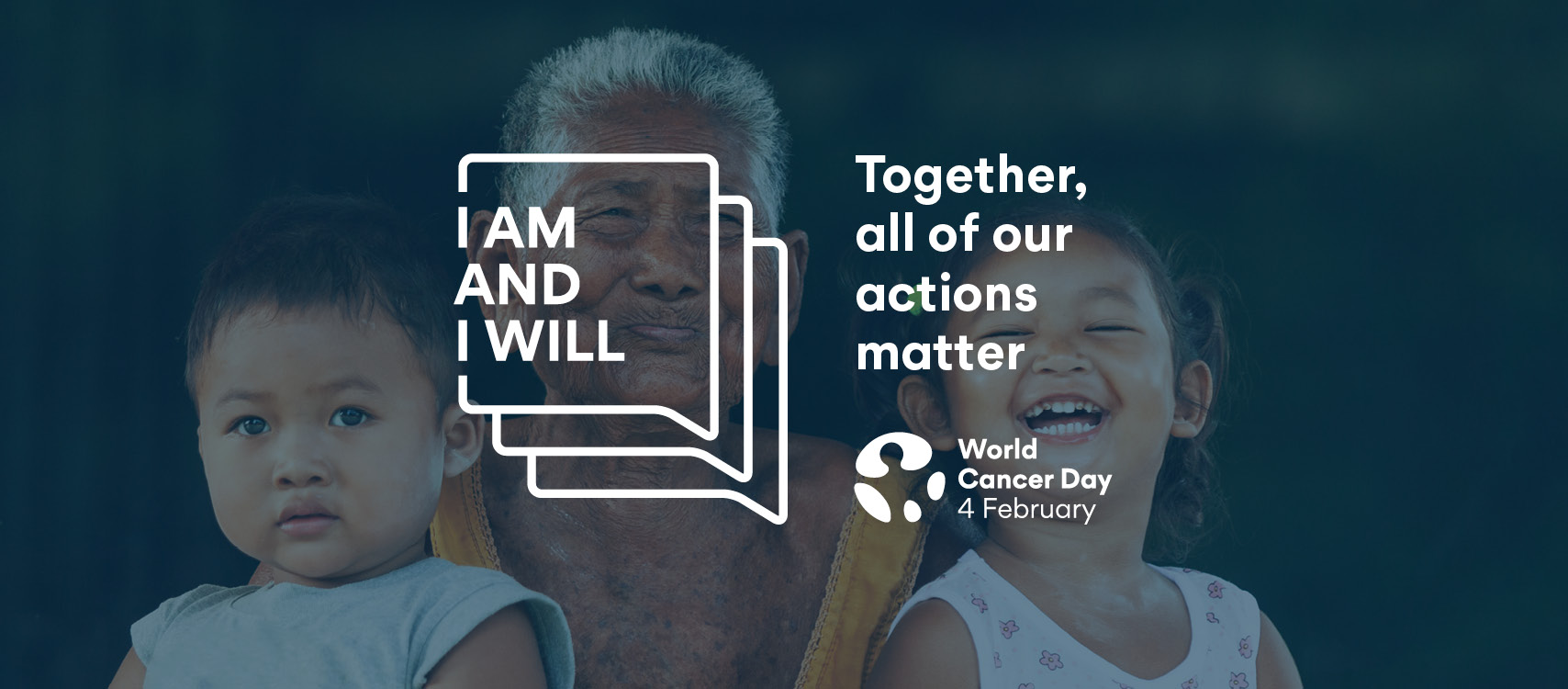 February 4 is World Cancer Day, a time to join our voices and empower both individuals and communities to make progress in the fight against cancer. With more than 18 million new cancer cases diagnosed and 9.6 million global cancer deaths in 2018 alone, this effort is becoming increasingly critical.1 This year, we're proud to once again be a World Cancer Day Visionary Partner and join together with the Union for International Cancer Control (UICC) – the founders of World Cancer Day – to reimagine a world where millions of preventable cancer deaths are avoided and access to treatment and care is equal for all.
World Cancer Day is intended to mobilize action and inspire change through initiatives leading up to and on February 4 and beyond. Our team will be focused on key activities, including:
The "21 Days to Impact Challenge," encouraging turning small-but-meaningful actions into habits that help reduce the impact of cancer. Over a course of 21 days, we'll be speaking up on Twitter about cancer to raise awareness, fight stigma and advocate for a more equal world.
An open letter to global governments, where we'll join AstraZeneca and other cancer-focused organizations in calling for a refocused effort on cancer care efforts given the setbacks of 2020
Reinforcing our Commitment to Addressing the Unmet Needs of Cancer Patients
We all have a role to play in reducing the global impact of cancer, and these actions, together with the other World Cancer Day initiatives being offered, provide an opportunity to spark lasting change in how we think about, talk about and act on the disease in countries around the world.
This years´ #WCD theme "Together, all of our actions matter" echoes the fact that our actions have an impact on everyone around us and is a reminder of the enduring power of cooperation and collective action. It also reflects the guiding principles and core values of all the work we do at Daiichi Sankyo.
We Are a global team that works to leverage our world-class, innovative science and push beyond traditional thinking in order to create meaningful treatments for patients with cancer. We Will make this happen: not just on February 4, but the whole year through.
About the Union for International Cancer Control (UICC)
The Union for International Cancer Control (UICC) is the largest and oldest international cancer-fighting organisation. Founded in Geneva in 1933, UICC has over 1,100 members in 170 countries. UICC's mission is to unite and support the cancer community to reduce the global cancer burden, to promote greater equality and to ensure that cancer control continues to be a priority in the world health and development agenda. Its main areas of activity focus on convening the world's leaders for innovative, wide-reaching, cancer-control events and initiatives; building capacity to meet regional needs; and developing awareness campaigns. For more information, please visit: http://www.uicc.org/
[1] New Global Cancer Data: GLOBOCAN 2018. UICC News. 2018. www.uicc.org/news/new-global-cancer-data-globocan-2018. Accessed December 2020.