Dear User,
This website provides you with information only for healthcare professionals. According to the drug promotion code, we are only able to allow healthcare professionals like physicians and pharmacists to have full access to our website. To visit our page please login.
Breast Cancer Awareness Month
We highlight Breast Cancer Awareness Month in October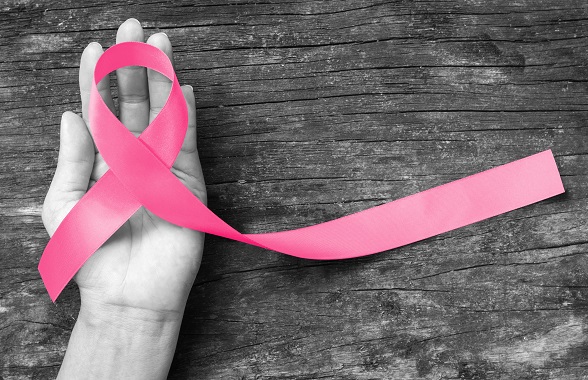 October is Breast Cancer Awareness Month, an annual international health campaign to increase awareness and raise funds for research and services for breast cancer causes and risk factors, prevention, diagnosis, treatment, and a cure. Be aware and know the symptoms to look out for: A change in the size or shape of the breast, a lump, hard knot, or thinckening inside the breast or underarm – these could all be potential warning signs. Do you have a new pain in one spot that does not go away? Or have you noticed a swelling, warmth, redness or darkening of your breast lately? Then take action and get checked!
Breast cancer is the second most common cancer worldwide.1,2 Its most advanced form is metastatic (also called Stage 4) breast cancer – meaning the disease has spread from the breast to other parts of the body such as the lungs, liver, bones or brain.3 This kind of cancer is more difficult to treat and tends to have a worse prognosis than earlier stages of the disease. Novel treatment options are desperately needed for patients with breast cancer as there are still very limited treatment options when the disease progresses. Making strides to advance our proprietary chemotherapies to potentially bring additional treatment options to patients living with advanced or metastatic breast cancer is exactly the focus of our ADC Franchise.
References
1 Ferlay J, et al. J Cancer. 2015;136(5): E359-86.
2 Ferlay J, et al. GLOBOCAN 2012 v1.0. Cancer Incidence and Mortality Worldwide; IARC CancerBase No.11. 2013.
3 Metastatic Breast Cancer Network. What is Metastatic Breast Cancer? 2017.