World Stroke Day 2021: Join the Movement!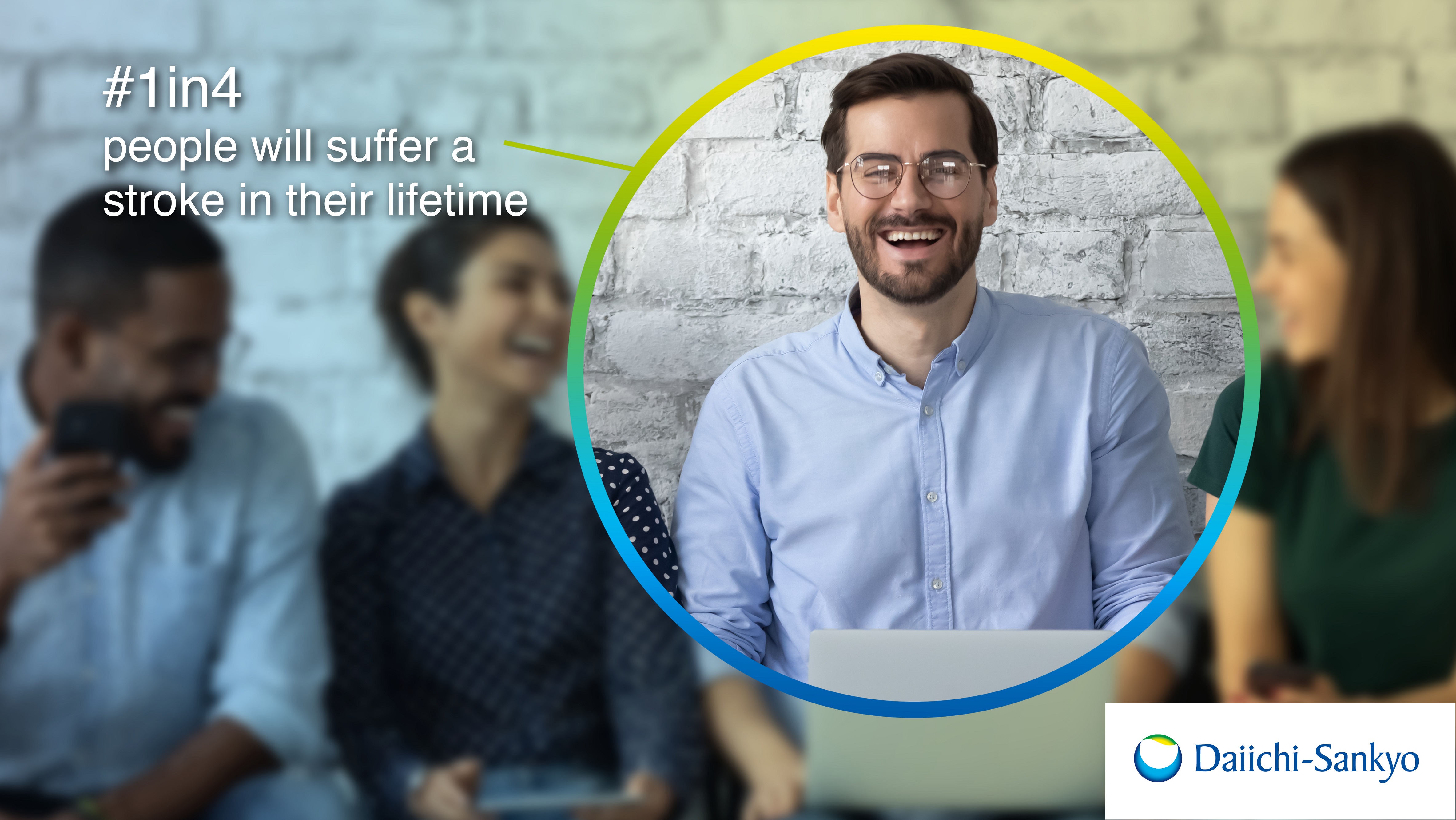 Stroke is a leading cause of death and disability globally and can affect anyone, including children.1 However, most strokes could be prevented by taking a few simple steps. Did you know that over 90% of strokes are linked to 10 key risk factors?2 That is why, year after year on October 29th, we join in to raise awareness and promote increased understanding of stroke helping to reduce preventable deaths.
What is a stroke?
Stroke happens when the blood supply to part of the brain is cut off. Without blood, brain cells can be damaged or die. Depending on which part of the brain is affected and how quickly the person is treated, the effects of stroke on survivors can be devastating to a person's body, mobility and speech, as well as how they think and feel. Atrial Fibrillation (AF) is associated with consequences such as stroke. It is a common condition, affecting approximately two or three out of a hundred people in developed nations. Detecting an irregular heart rhythm might be as simple as a manual pulse check with any unusual rhythm verified by an electrocardiogram (ECG). Learn how to check your pulse in this video.
Act FAST now!
Are you already familiar with FAST? This mnemonic device is often used to remind individuals of the signs and symptoms of Stroke.
Face – is the face drooping to one side?
Arms – is there a weakness in one arm?
Speech – is speech slurred or garbled?
Time – if these symptoms are present it is TIME to call emergency services!

About World Stroke Day 2021
World Stroke Day (29 October) provides an annual opportunity for stroke stakeholders to coordinate awareness and advocacy campaigns aimed at reducing the burden of stroke at a global, regional and local level. As a global platform, World Stroke Day amplifies individual voices by bringing more people into the conversation about stroke prevention treatment and support. The worldwide day is not only aimed at increasing global awareness but also to educate about the causes, risk factors, symptoms and stroke prevention possibilities.
Follow us on Twitter (@EUdaiichisankyo) and share our posts about #WorldStrokeDay2021 to spread awareness.