Daiichi Sankyo supports Global AF Aware Week 2018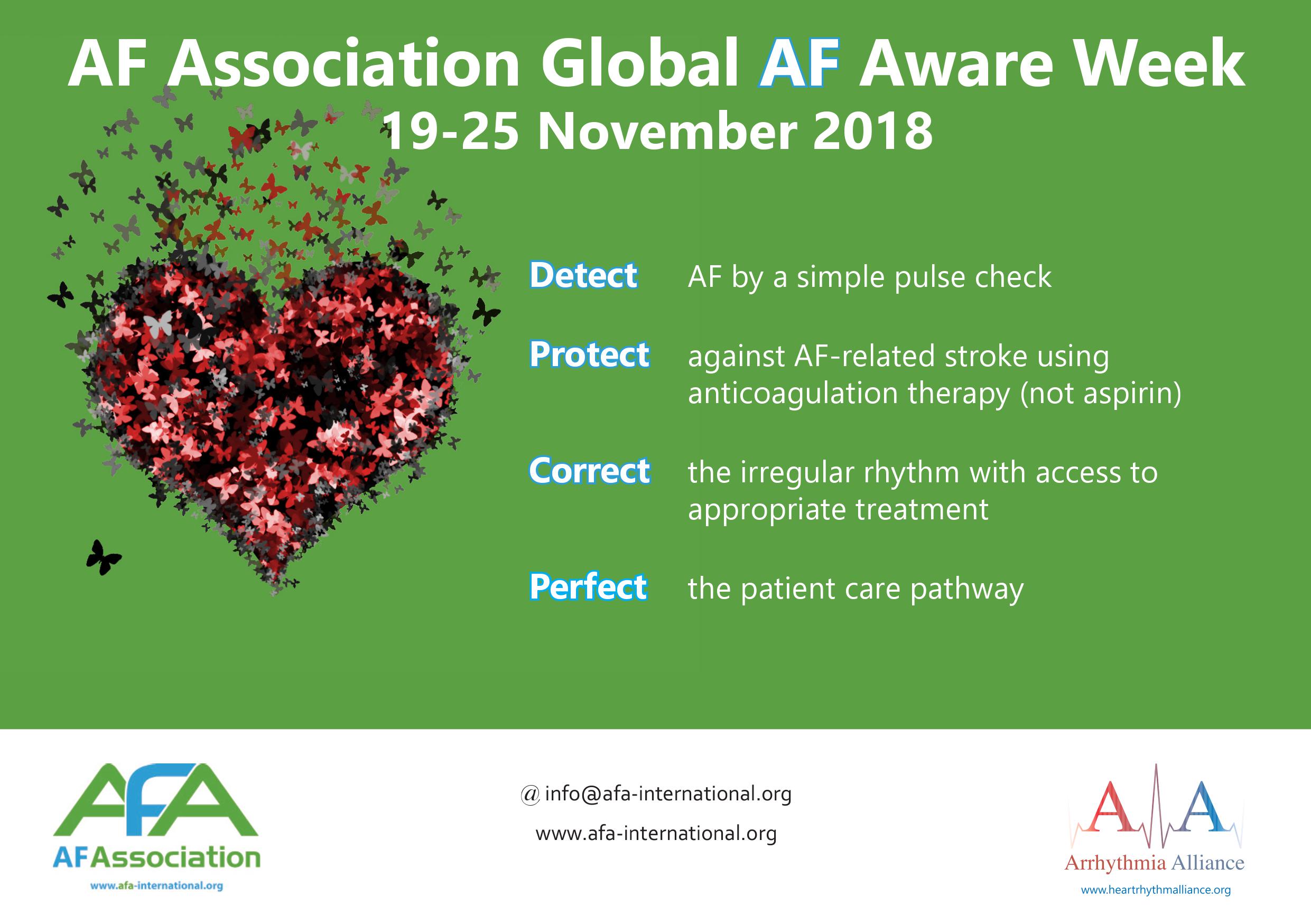 As part of our commitment to patients with atrial fibrillation (AF), Daiichi Sankyo Europe is proud to support Global AF Aware Week 2018 from 19-25 November.
Did you know that:
AF is the most common arrhythmia (abnormality in the rhythm of heart)?

AF affects 4 out of every 100 people over the age of 65?

The risk doubles with every decade after the age of 55?

There are many different causes of AF such as hypertension, heart failure, high blood pressure or too much alcohol?

Every 15 seconds someone suffers an AF-related stroke?

Some AF patients do not feel any symptoms at all while others experience palpitations, shortness of breath or chest pain? *
The good news: AF can be detected inexpensively and easily with a simple manual pulse check!
Check out this video to learn more about how to do a pulse check
Watch this video to inform yourself about the connection between AF and stroke
Follow us on Twitter (@EUdaiichisankyo) to join our countdown to Global AF Aware Week 2018!
You can find more information on atrial fibrillation, its symptoms, diagnosis and treatment on the AFA's website.